Clear, Invisible Braces or Aligners
Achieve a Straighter Smile Without the Look of Traditional Metal Braces in just 6-9 months.

"Q-Aligner are Clear Braces that's almost invisible, hardly noticeable, and removable."
If you are looking for a solution to fix your teeth alignment issues without the hassle of conventional braces or wires, then clear and transparent braces are a perfect solution for you to achieve your dreamed beautiful smile.
Clear or transparent braces, also known as clear aligners, are the newest tool in orthodontics to straighten teeth.
These clear transparent braces that's almost invisible, work by using clear plastic trays to 'brace' teeth into the desired position. 
Clear and transparent braces are one of the major orthodontic treatment options nowadays to make a beautiful smile.
It is an alternative to metal braces which make it more comfortable for people who wear clear braces.
Clear transparent braces function the same way as metal braces but are a virtually invisible option for people who want straight teeth, but do not want traditional metal braces.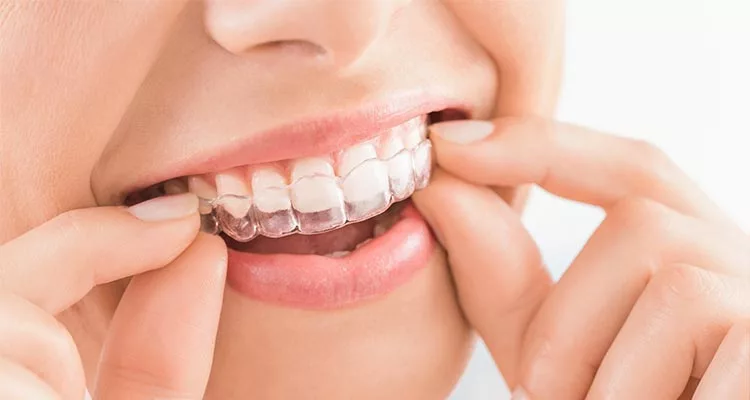 Not only are these clear braces being almost invisible, but they are also removable, so you can eat and drink what you want while in treatment. 
Plus, brushing and flossing are no problem. 
These clear transparent braces are also comfortable, with no metal brackets or wires and requires less dentist appointments. 
You wear each set of clear braces for 20 to 22 hours a day for two weeks, removing them only to eat, drink, brush, and floss. 
As you replace each clear braces with the next in the series, your teeth will move – little by little, week by week – until they have straightened to their final positions. 
You'll visit your dentist periodically to ensure that your treatment is progressing as planned but not that often compared to using metal braces.
How Clear, Invisible Braces Work?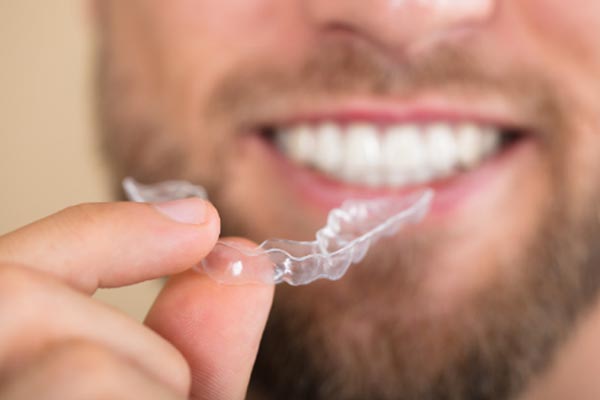 This procedure includes series of clear, removable braces or aligners that you change every two weeks for the next set of aligners (appointments may be required to ensure the right fit). 
Each clear braces or aligner is individually manufactured for your teeth following 3D planning and designed by our orthodontist to move your teeth incrementally.
These clear braces have been carefully designed to align with one-another as your teeth move towards their intended position until they reach the end of treatment.
During a consultation, the dentist will develop a specific treatment plan that places parameter on the movement of your teeth and length of treatment time. 
The clear braces are made from BPA-free plastic, so they won't irritate your gums.
Clear or transparent braces are the most popular of all transparent orthodontic appliances and it costs almost the same as metal braces. 
The clear transparent braces are made of a virtually invisible material, which means people may not even know you're wearing these types of braces!
How To Start Using Clear Transparent Braces?
Now that see the advantages of clear transparent braces and how it works, get one for yourself now. 
Schedule a consultation with one of our dentists near you by leaving your contact details. 
Our Dentist's representative will contact you within 1-2 business days for your appointment schedule.